Tampa Bay Terror
Dinosaurs are awesome and simply don't get utilized enough in professional sports as mascots.  Why should the Toronto Raptors be the only pro team with an extinct beast cheering them on?  In 2020, Tampa Bay could adopt the flying ally of ancient skies – the Pterodactyl.  Spelling would be a nightmare, which is why I opted for the "Terror" moniker instead.
Seattle Cyclops
Seattle is weird and hip…what city could appreciate a mythical mascot more?  The Seattle Cyclops would have a singular focus and drive – bring home the inaugural XFL championship.  I can hear the crowd chanting, "Eye on the prize!  Eye on the prize!"
Washington DC Parrots
D.C. is a hub of political movement where squawking what the people want to hear will earn you a career.  I know the XFL is cleaning up it's brand but this team could really embrace trash-talking.  They could even host a smack-talk workshop and invite local politicians to give pointers.
Houston Hydra
Situated on the Gulf of Mexico, Houston has battled the water monster repeatedly and tamed the wild beast.  Now it's time for Houston to release their fury on the XFL!
New York Subway
One team gets to be the guinea pig and it's New York.  Public transportation and famous deli establishments abound in The City That Never Sleeps.  This is a unique opportunity for a pro team to utilize a corporate sponsor – Subway.  Soccer teams do it, why not a trial run in the XFL?
Dallas Muscular Hostile Armadillos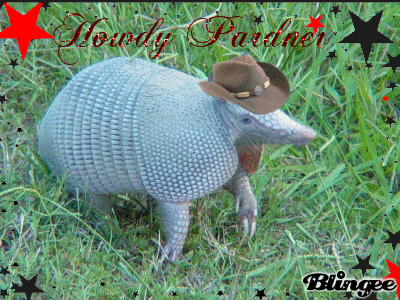 The armadillo is the official state mammal of Texas.  Typically the armadillo aren't feared, but imagine a very muscular armadillo, plated in armor, ready for battle.  Also this armadillo is hostile.  Nobody wants to deal with that.
Los Angeles Rage
It's the best original team name and logo from the initial XFL launch.  Use it again!  Where in the world is road rage more prevalent than L.A.?  According to smartertravel.com, L.A. drivers spend the most hours stuck in traffic compared to other U.S. drivers.  This is a match made in Heaven…or Los Angeles.
St. Louis Clydesdales
A local brewery has made quite the name for themselves, perhaps they would be interested in sponsoring an XFL team?  Anheuser-Busch has been promoted by Clydesdales in tons of Superbowl commercials, why not support the St. Louis franchise and get exposure in the XFL?