I love Minnesota.  I love outdoor football.  What a wild Division II playoff game in Mankato!  The blizzard bombarded players and fans with 8 inches of snow, which produced an incredible setting for the Maverick's come from behind victory.
With whiteout conditions coaches had no choice but to run the ball…a lot.  It was an epic slugfest.  Tarleton State ran the ball 34 times and Minnesota State Mankato ran the rock a whopping 71 times.  Nate Gunn racked up 262 yards and was responsible for the go-ahead touchdown with only 2 minutes left in regulation.
Frozen Mavericks fans rejoiced!  We can go inside now!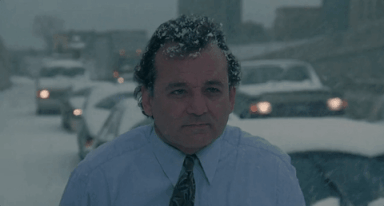 Next up for Mankato State is Ferris State on December 8th.  Hopefully the Mavericks will have time to thaw out for their next performance.